Do you need help or training?
Here are a few ways our customers can get assistance...
Help via Remote Access..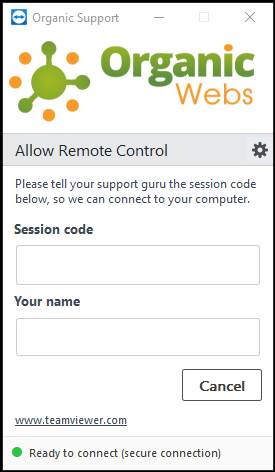 For us to see your desktop, you need to run a small program. To do that, follow these steps...
1. Download this program and save to your desktop... Download
2. Run the program. Wait a couple seconds and it will give you a "Session" code.
3. Contact us via the phone numbers (below) and tell us your Session Code.
We can then connect to you and take a look at your computer.
Help Over the Phone...
| | |
| --- | --- |
| John: | 0418 889 246 |
| Chris: | 0439 901 932 |
Other Tools
(Desktop Icon:

OrganicIcon.ico)
(Server Host:

OrganicSupport_Host_Setup.exe)
(PC Quick Support:

OrganicSupport.exe)